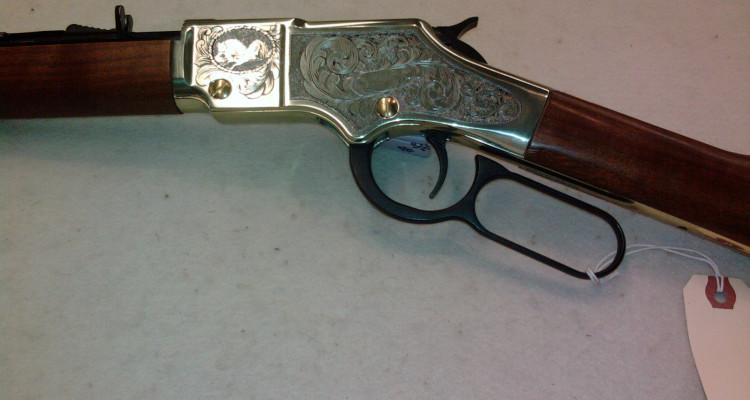 "Long guns are a wonderful canvas," exclaims Jeff Loehr, master craftsman and engraver. "Compared to a pistol? A long gun is a mural! A pistol is a 5×7! It's more work but they are a fun change of pace."
"You have 200 to 300 years of history to draw from. Some of the old Winchester factory-engraved guns are amazing. And 150 years ago, they did not have power tools! They had a chunk of metal sharpened on a stone! It's amazing what those craftsmen did!
"You can still get those patterns but a factory-engraved gun — as beautiful as it is — is made to very strict factory standards. It doesn't have the feel of an original work of art.
"You look at those old Winchester rifles with buffalo scenes and a gorgeous scrollwork and gold inlay — you can't do that on a pistol!"
Jeff's long gun engraving has included wildlife scenes and commemorative lettering. "Customers have come in with their grandpa's gun and they want his name on it. Or the wildlife. I've done deer, squirrels, horses. It's fun. It takes me back to my drawing days in college.
"I look forward to big animal scenes I can take my time on and really do an artist's rendering on both sides of a gun!"