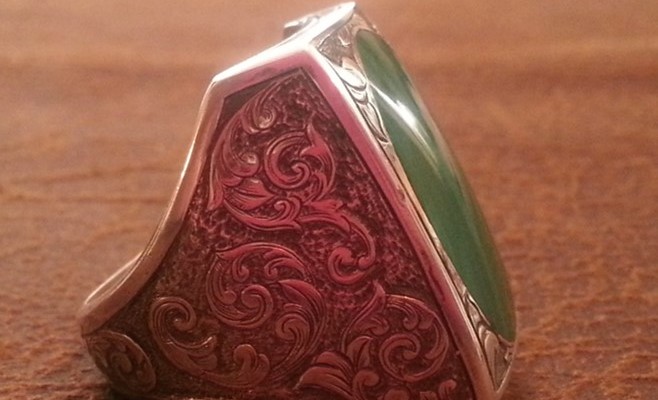 Jeff Loehr discovered his passion in art school. "I could draw and paint and really it was almost average," admits the master craftsman, jeweler and engraver. "But I discovered sculpting and jewelry and that was where I could get my soul into that piece. I could see my character!
"I realized I had to have that third dimension. I could paint a picture and hang it on the wall and people were like, 'Oh, that's nice.' But I could create a jewelry piece and people were like, 'Oh, my gosh! I want that!'"
That response is not an uncommon one to Jeff's work. His years of work in the Branson / Tri-Lakes community has earned him a legion of fans and loyal customers. "People tell me I have a style!" he laughs. "At first, I didn't realize I had a style, but I do! Some people call it a 'chunky style' — I like to work with large pieces."
Nonetheless, his pieces are highly varied, always with an eye to perfect hand-craftsmanship.
Jeff moved to Branson in the early '90s, taking a job under Norm Farnum in the craftsmanship mecca of the Engler Block on Highway 76. After working at several jewelry locations around Branson, Jeff settled in an efficient storefront location in nearby Forsyth. The craftsman has continued to expand his skill and style.
"I loved the casting process in college," he shares, "but it wasn't until recently I had the work area available to do my own casting. It gives you such freedom. You start with a block of wax and just cut away what doesn't look like a ring!
Jeff regularly creates rings, necklaces, earrings, pendants, and occasionally can be talked into creating an original belt buckle.