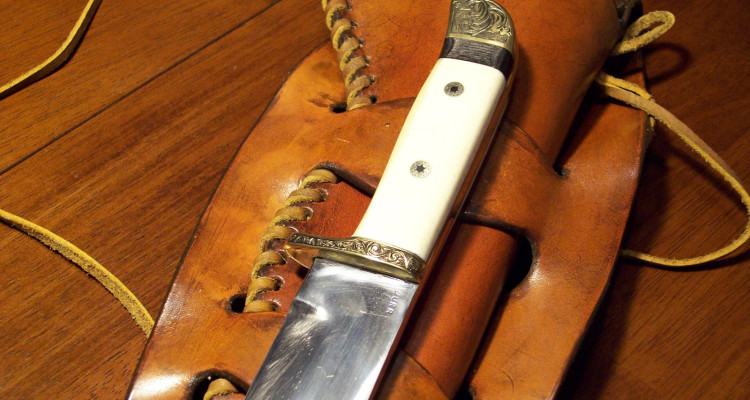 "Knives are fun! Knives never run out of bullets!" quips master craftsman Jeff Loehr. "But seriously, I like knives because they are a faster engraving and you can put a lot of detail in a small area. And everybody can carry a knife with them — except into airports!
Jeff regularly engraves other local craftsmen's work, including those of Dave Durr, also of Forsyth. "We did an Iron Horse series," Jeff says. "Dave had me engrave a locomotive on each of the knives of the series. He made the blades, doing everything except the heat treating. A good carbon steel, after it is heat treated, is about as hard as the tools I use to engrave!
"After I finished my locomotive engraving, Dave finished the blade.
"My goal is to bring out the beauty a knife already has. It's important for me to see how a knife is carried and take the whole aesthetic of the knife into consideration. I always want to do something that adds to the lines of the knife and its feel.
"I love how the whole thing can come together. That it is all handcrafted, with different textures and types of leathers. We all work together to do things that tie the finished piece together!"