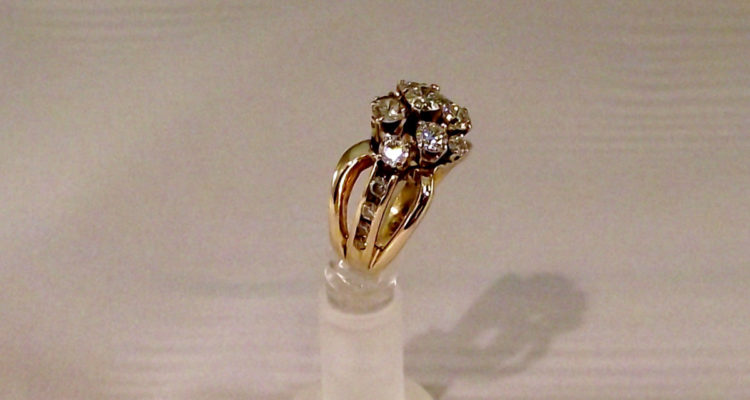 "Rings are probably the most fun thing to make in jewelry," says master jeweler Jeff Loehr. "Everybody wears them and you have so much range. I've made tiny little bands to two-finger rings! You can do anything on a ring!
"I've done rings made out of necklaces, and vice versa. I've done custom wedding rings and mothers' rings. It's fun to sit down with a young couple who know exactly what they want and custom-create their wedding rings.
"My custom pieces often come with their jewelry. A customer will bring me a ring or a stone and ask me to design something around it. Each artist develops their own style. You get little signature design elements. The weight, flow, shape of the shank, the way the ring blends, the type of mounting style — all the same and yet it's different each time. I can spot a manufactured ring over a custom-made ring just by the quality that has been put into the details.
"You have to think about every aspect of a piece before you begin. If you don't have it mapped out at the beginning, it won't go in at the end," cautions Jeff.